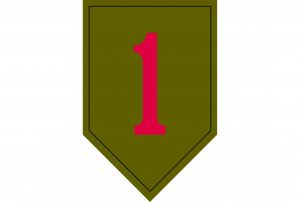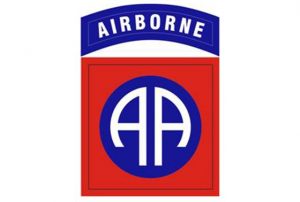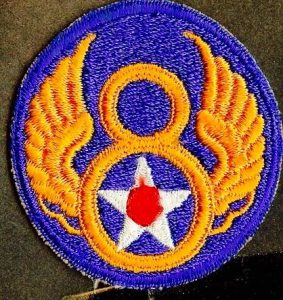 Some Sources of Information about Military Units

The U.S. Army has a long history of its regiments, and a rich history of its infantry divisions, armored divisions, and many more. The Marine Corps, being much smaller, has much less volume of history but equally as rich. The Air Force, being much younger, has less unit history but great depth for the years of its existence, including its predecessor organizations. The Navy has a fabulous history, but is less organized around permanent organizational units and so its history is primarily that of its ships. (Fans of the famous Task Force 58 might disagree, but even that was a temporary unit, rather than one having extensive history.)
Web Sites of Military Units
Many military organizations and their respective veterans' organizations have their own web sites, with varying amounts and types of information. Following are a couple, and I will add more as I get permissions to link.
First Infantry Division This Division is the Army's oldest standing division, with a history dating back to World War I and being one of the first to land at Normandy on D-Day. Its veterans group is The Society of the 1st Infantry Division, and their web site is Society of the 1st Infantry Division
First Marine Division This organization has a distinguished history. In World War II it was the first American division-sized unit to see action, at Guadalcanal, and finished at Okinawa. It's official site can be found at 1st Marine Division
Second Infantry Division This outfit has a long history, during World War II and Korea, among others. The site for its veterans' organization is 2nd Infantry Division
Sixth Infantry Division This group saw much action in the Philippines during World War II. The site for its veterans' organization is 6th Infantry Division
91st Bomb Group  Many Army Air Force units were stationed in England during World War II as part of the 8th Air Force. Several have good web sites to honor and support their veterans. A fine example is that of the 91st Bomb Group (Heavy). Their web site is 91st Bomb Group
96th Infantry Division This Division was noted for its participation in the battles of Leyte (Philippines) and Okinawa during the last part of World War II. A site honoring its veterans is the Deadeyes site
Some Printed Sources
The following is not a systematic collection of sources, but rather a "bunch" as I have collected and used them.
Revolutionary War
An excellent source of information about the units of the American (Continental) Army in the American Revolution is "The Continental Army" by Robert K. Wright, Jr. It was published by the Army's Center of MIlitary History in 1989. It is part of the Army Lineage Series and describes the various regiments and their participation in the war. It has never been widely available in commercial book stores, but is still available from the U.S. Govenment Printing Office Bookstore (accessible on line).
Civil War
Probably still the most widely used authoritative source of information about the Union Army units in the Civil War is Dyer's Compendium. It was compiled by Frederick W. Dyer in the years following that war. It is still available in hard copy, but is generally pretty pricey. It is also available in CD form. It has a wealth of information about the Civil War, including much information about the Confederate units as well.
World War I
The U.S. Army has published an extensive series of books about its organization in World War I, Titled Order of Battle of the United States Land Forces in the World War. This is also from the Army's Center of Military History and not available in commercial book stores. It is in a total of five volumes. It doesn't seem to be available in the U.S. Government Printing Office Bookstore, but the volumes may possibly be obtained through the used book market.
Another, now rather rare, source of information about the Army in World War I is "Final Report of Gen. John J. Pershing", published by the Army in 1919. In addition to a narrative history of the war from Gen. Pershing's perspective, it has a number of foldout pages that contain maps and, of interest here, some detailed charts of the units that made up the Army's order of battle in Europe. I stumbled onto a copy in a rare book store in about 1995, but I'm sure it would be rather hard to find these days.

World War II
Army
The Army has published an extraordinarily extensive list of Army (ground force) units that participated in World War II and the Korean War. It is Department of the Army Pamphlet 672-1, Unit Citation and Campaign Participation Credit Register, and is available on the Internet at DA-Pam 672-1 . However, if you wish to print it, be warned that it runs over 500 pages (of small print.)
Air Force
The Air Force has published two excellent volumes of the Army Air Corps (Air Force) units of World War II. They are:
Combat Squadrons of the Air Force, World War II, Edited by Maurer Maurer. First published in 1969 and reprinted in 1982 This gives a brief history, stations, types of aircraft used, insignia, assignments to higher echelon organizations, and campaign credits and decorations of the various squadrons.
Air Force Combat Units of World War II, History and Insignia, Edited by Maurer Maurer. This work covers the organizations above the squadron level. It describes the history, squadrons, stations, commanders, campaigns and decorations of these higher level units.
Both of these volumes may still be available through the used book market.
The Army Lineage Series
The Army's Office of Military History has published a series of volumes that are collectively called Army Lineage Series. In addition to the one about the Revolutionary War cited above, it has several others, each of which focuses on the units (regiments, etc.) of a particular branch, such as the infantry or the field artillery. Each gives the historical lineage of each regiment or other unit, and contains an extensive narrative that gives a lot of related history. Many photographs and color plates of the units' insignia are included. As with other publications of the military services, these were distributed by the Government Printing Office and were not generally available in commercial bookstores. They should be available through the used book market.
Defense Department web site
The Department of Defense's own web site can be reached at The DoD Site
SERVICE
NUMBER
TYPE
SUBTYPE
STATUS
NICKNAME
MOTTO
INSTALLATION
REMARKS
ORIGINDATE
SERVICE
A(C)
–
–
Sons of Erin
–
–
–
–
Civil War
See 10th Tennessee Infantry Regiment
–
A(C)
–
–
Stevenson Guards
–
–
–
–
Civil War
See Nashville (Tennessee) Infantry Battalion
–
A(C)
–
–
Terry's Texas Rangers
–
–
–
–
Civil War
See 8th Texas Cavalry Regiment
–
A(C)
–
–
Texas Legion
–
–
–
–
Civil War
See 27th Cavalry Regiment
–
A(C)
0005
–
Texas Mounted Rifles
–
–
–
–
Civil War
See 5th Texas Cavalry Regiment
–
A(C)
–
–
Texas Rangers
–
–
–
–
Civil War
See 8th Texas Cavalry Regiment
–
A(C)
–
–
Walker Legion
–
–
–
–
Civil War
See 2nd Tennessee Infantry Regiment, Provisional Army
–
–
–
–
–
–
–
–
–
–
–
A
0323
–
–
–
–
–
–
–
–
–
–
–
–
–
–
–
–
–
–