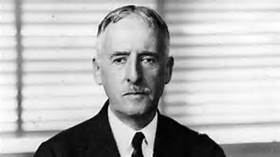 Civilians
The civilian persons associated with the various U.S. war efforts and the Defense Department and its predecessor organizations include a wide variety of people. At the top are the Secretaries of the various departments and going from there are people who manned the Merchant Marine, the WASPs (see below), and many others, singly or as members of groups.
The database table behind this page lists some of the civilians who have been involved with the military in some way, including some who have had ships named for them. Quite a few of the Merchant Marines are included.
Significant groups, and sources for them, are as follows.
Merchant Marine
The largest single group of such civilians is probably the Merchant Marine in World War II, about 215,000 men. Of these, over 9,000 lost their lives because of the great danger they faced, primarily from German submarines, and especially in the early months of the war. Another 11,000 were wounded. Of 718 who were taken prisoner of war, only 620 returned. Records of all who served apparently have not survived. At least I haven't found any sources of them. However, information about those who died in Merchant Marine service may be found at Merchant Marine site
Women's Airforce Service Pilots
Another important but often forgotten group in World War II was the Women Airforce Service Pilots (WASPS), 1,074 females who served as ferry pilots to free male pilots for combat duty. 38 of those women pilots died in that service. The names of those women may be found listed at WASP list
FIRSTNAME
MIDNAME
LASTNAME
ORGANIZATION
MAJOROFFICE
REMARK
BORNDATE
DIEDDATE
FIRSTNAME
Henry
Lewis
Stimson
–
Secretary of War
1906, U.S. Attorney for Southern District of New York
Secretary of War May 22 1911-Mar 4 1913
WW I –
Commander of artillery battalion
Secretary of State 1929-1933
WW II
Secretary of War Jul 10 1940-Sep 21 1945
See SSBN-655 (Henry L. Stimson)
1867-09-21
1950-10-20